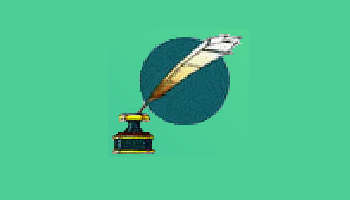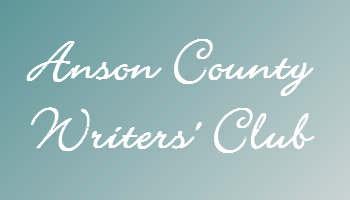 WELCOME

The Anson County Writers' Club fosters the art of writing in Anson County through support, awareness and recognition of all writers -- from the beginner to the published author.
This is accomplished through regular meetings, workshops, lectures and readings; through our annual contests in prose and poetry culminating in a public awards ceremony; and through our grant program.
The Anson County Writers' Club meets the fourth Sunday of each month (except July and December) at 3:00 p.m. in the Preston A. Burns Conference Room at the Anson County Chamber of Commerce, 107-A East Wade Street, Wadesboro, North Carolina.

Next Meeting
Sunday, January 24, 2016
3:00 p.m.
Program: "Quick and Easy Graphics for Your Social Media." Bring your laptop for hands-on creativity.

Copies of Anson Pathways, anthologies of past winning entries in the ACWC prose and poetry annual contests, are available at the Anson County Arts Council. $5 for AP VIII; $2 for AP I through VII. Or order by email. Postage will be added to mail orders.
---
The 27th annual contests in prose and poetry are now open to submissions. Please go to the contest page for details.
Union County Writers Club
Annual Adult Literary Contest
About Contest
Rules
---

Workshop: Members were given five minutes to respond to a photograph with a poem or story. Click here for the results.



Conference T-shirts Available
A limited number of Conference T-shirts are available in Medium, Large, XLarge and XXLarge. Cost is $15 plus $5.00 shipping and handling. Blue with gold logo. Send check or money order made out to the Anson County Writers' Club to: Anson County Writers' Club, P.O. Box 363, Wadesboro NC 28170.