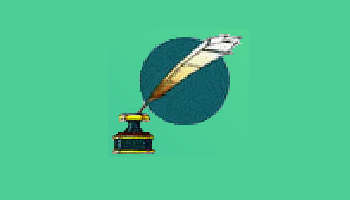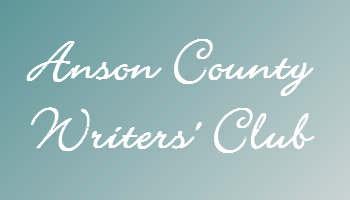 WELCOME

The Anson County Writers' Club fosters the art of writing in Anson County through support, awareness and recognition of all writers -- from the beginner to the published author.
This is accomplished through regular meetings, workshops, lectures and readings; through our annual contests in prose and poetry culminating in a public awards ceremony; and through our grant program.
The Anson County Writers' Club meets the fourth Sunday of each month (except July and December) at 3:00 p.m. in the Preston A. Burns Conference Room at the Anson County Chamber of Commerce, 107-A East Wade Street, Wadesboro, North Carolina.

Next Meeting
Sunday, Sept. 27, 2015
3:00 p.m.
Program: Open Mic

Copies of Anson Pathways, anthologies of past winning entries in the ACWC prose and poetry annual contests, are available at the Anson County Arts Council. $5 for AP VIII; $2 for AP I through VII. Or order by email. Postage will be added to mail orders.
---
The 27th annual contests in prose and poetry are now open to submissions. Please go to the contest page for details.
---

Workshop: Members were given five minutes to respond to a photograph with a poem or story. Click here for the results.



Conference T-shirts Available
A limited number of Conference T-shirts are available in Medium, Large, XLarge and XXLarge. Cost is $15 plus $5.00 shipping and handling. Blue with gold logo. Send check or money order made out to the Anson County Writers' Club to: Anson County Writers' Club, P.O. Box 363, Wadesboro NC 28170.